Dstroy 2
2nd build (06-2019 - V0.2)
---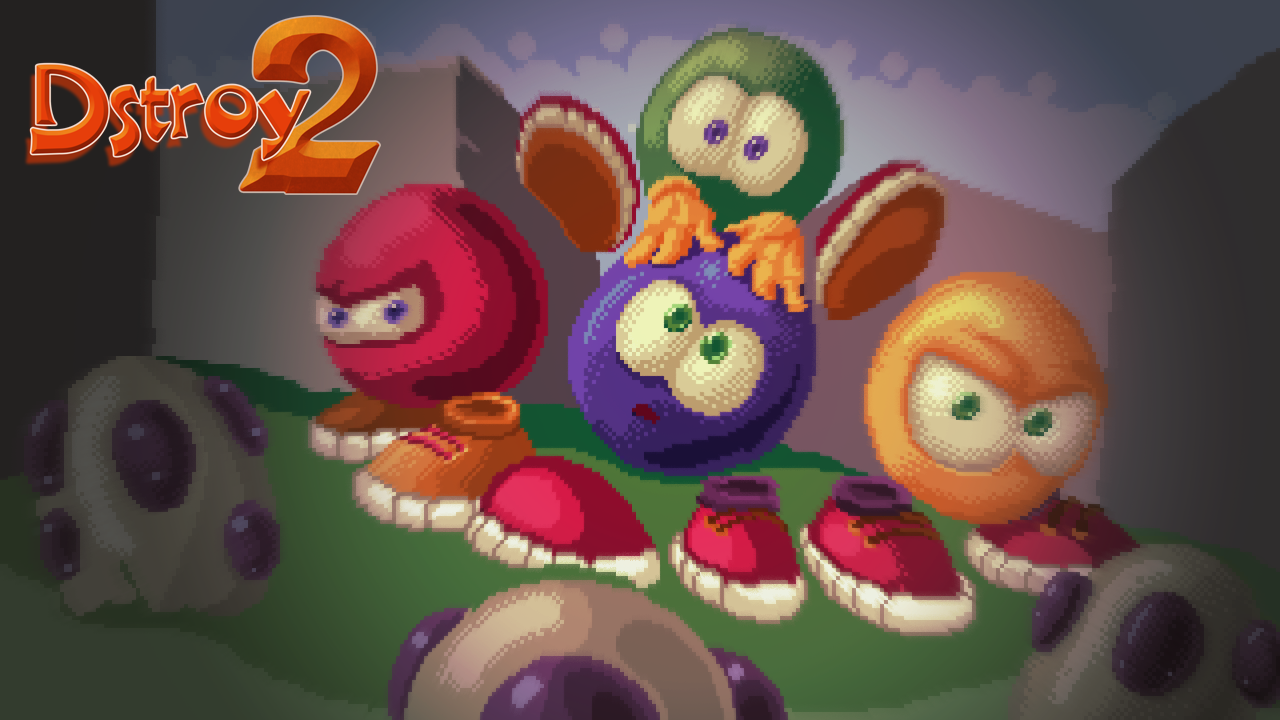 Here is a new build to start July, and before our vacations away from our computer.
We hope to make the next big build (so normally 0.3) around End of September.

So what's new in this one
- New timing during explosions in all different modes.

- added tournament Killer mode (from original Dstroy game)
- new GFX layout for paintbomb mode
- small tweaks on paintbomb gameplay (faster stun, the boodie stops paint explosion)
- AI is smarter in paintbomb
- added teleporters (in Great Tournament)
- small tweaks on snake gameplay (blocks falling from the sky)
- corrected a bug in controls modification (thanks to ricoT and CzigerJanos)
- corrected a bug : Danger Helpers stay even when dead
- Save file system for futur adventure mode.

and many more little things, and new BUGS probably... don't hesitate to bring them to us or feedback us with .
Cheers!
2019 - All rights reserved to Fully Bugged.
-----------------------------------------------------------------
This game is made with the awesome Open-Source Orx Engine.

Files
Dstroy2-v0.2.0.0-Setup.exe
32 MB
Jul 06, 2019