Dstroy 2
New build (04-2020 - V0.4)
---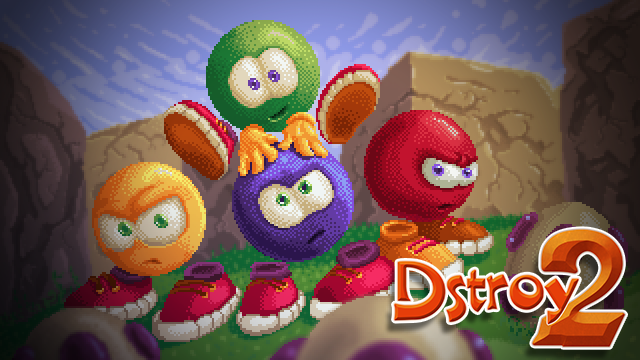 Hey Boodies and Boodettes! <3
Well, it's always tough to make a public build, because instead of creating new features, bugs, and moving forward blindly and happily on the project, you suddenly have to just focus on what is already there (but not always working properly) and make everything stable and clean. But despite our mess, we manage to deliver something for you once again.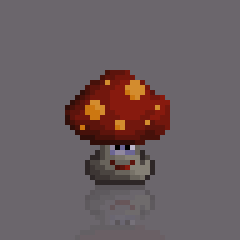 So what's up, what's new in this version?:
- Basic Network. - It's a big new feature, Yes! Don't expect much, except that it might work and not be user friendly. We decided to let it in the public build, because why not sharing something we worked on, to players that might try or enjoy it .
- Paintbombs - has been upgraded, with more levels and new bonuses to start to spice each games more.
- New Monsters - The Shroom for instance. They can be seen in "Survivor" and maybe "Gran Tournament" modes, but their are mostly done for the Adventure mode later.
- New Bonuses - Ice and sliding on ice has been added, and it was not easy, we added few new bonuses or improved some already available ones (freeze start to look decent).
- UI - Validation and Buttons description in menus have been changed, not perfect but should be better until we will take care of tackling the real menu.
Also many other little changes and probably a few new BUGS as well...? Please let us know about them! Any kind of feedback is welcome!
Cheers!

2020 - All rights reserved to Fully Bugged.
----------------------------------------------
This game is powered by the awesome, Open-Source, Orx Engine.
----------------------------------------------
Files
Dstroy2-v0.4.0.6-Setup.exe
36 MB
Apr 11, 2020
Dstroy2-v0.4.0.6.tar.gz
32 MB
Apr 11, 2020